Our Services
The center develops and has expertise in various quantitative analysis tools. If you are interested in some of these tools and services please contact us.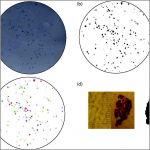 Quantification of cell colony size distributions.
We have developed a semi-automatic method to quantify the distribution of colony sizes from the crystal violet assay.

M. Baraldi et al. J. Stat. Mech. (2013) P02032, 2013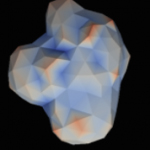 Three dimensional reconstruction and quantification from confocal images
We use image analysis software to reconstruct the three dimensional shape of cells from confocal image stacks. We can then quantify volume, surfaces and local curvatures.

A. Taloni et al. Phys. Rev. Lett. (2015) in press.